Whether you are new to town or an Austin-native, the Hill Country has an array of natural attractions worth visiting this summer. Our lifestyle experts at Moreland Properties have curated a list of five iconic outdoor escapes for you to create your next adventure.
Longhorn Cavern State Park
Located less than 90 minutes outside of Austin, Longhorn Cavern State Park is the perfect day trip destination for those of you who are looking for a unique, Texas-sized experience. Choose your adventure level with the option of a 1 hour and 30 minutes cavern-walking tour or a 3 hour wild cave tour. The temperature inside the cave ranges up to 68 degrees Fahrenheit, making this the perfect way to stay cool during the summer. For some extra excitement, gemstone and fossil mining bags can be purchased to make for a one-of-a-kind souvenir. The park does not charge entry fees, but tickets to guided tours can be purchased online or at the door.
Click here for tickets and more information.
Hamilton Pool
The picturesque oasis, Hamilton Pool, lies approximately 30 miles outside of Austin. Created when the dome of an underground river collapsed thousands of years ago, the pool is a must-see attraction in the Austin area. Go for the views, but stay for the waterfall, hiking opportunities, and swimming. Such a beautiful natural pool isn't exactly a secret to Austinites, so it is recommended you make your reservations in advance to secure your time slot.
Click here for reservations and more information.
Krause Springs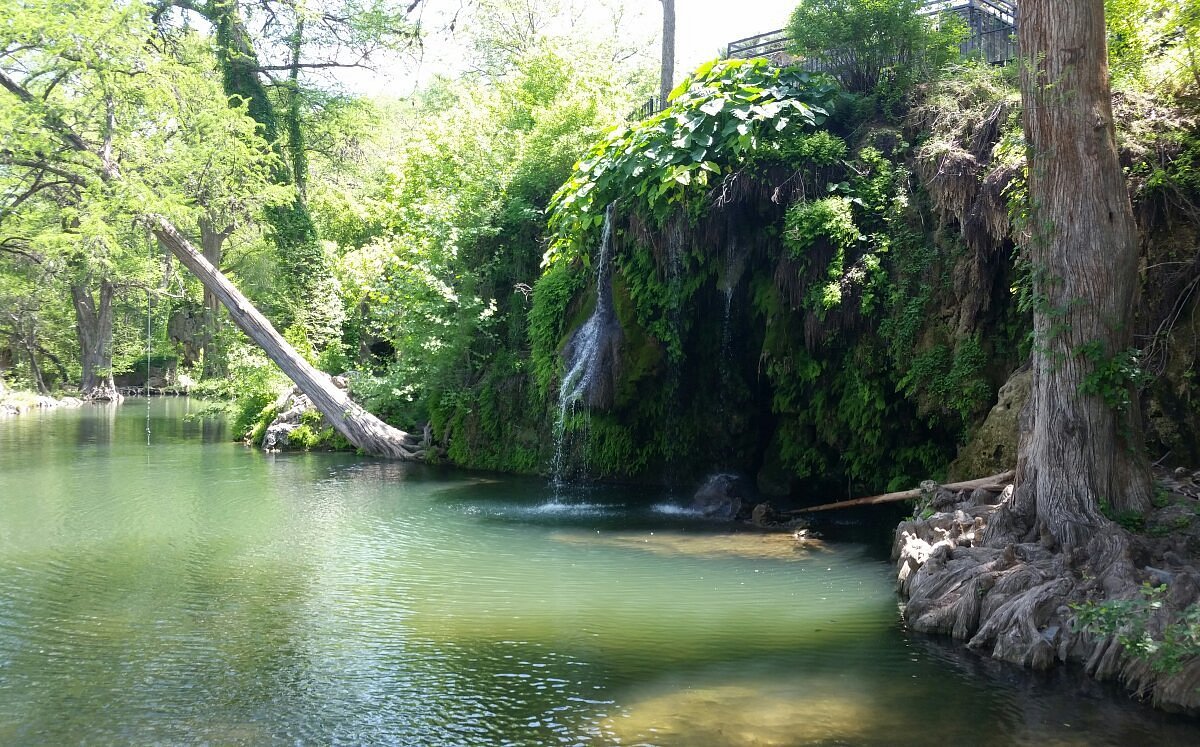 This gem in the Hill Country will have you questioning: am I really in Texas? Krause Springs, located 30 miles outside of Austin, has 32 natural springs on the property and a multitude of natural sites to explore. Here, spring water flows year-round at 68 degrees Fahrenheit, so you are guaranteed to have a refreshing splash to beat the Texas heat. Overnight primitive and RV camping are also available.
Click here for more information.
Pedernales State Park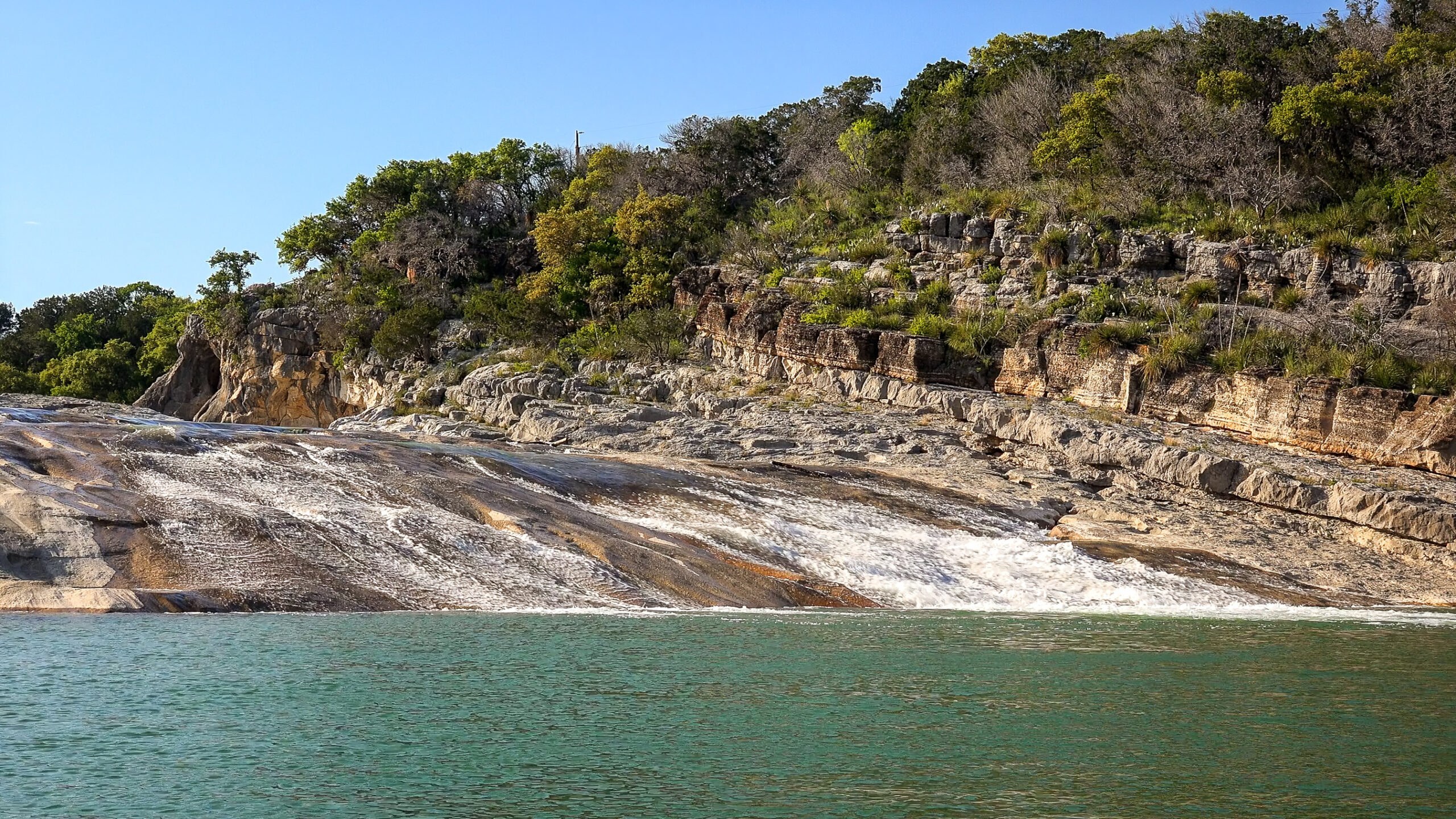 This 5,212 acre state park sits alongside the beautiful Pedernales River. The river flows alongside massive slabs of limestone–making an extraordinarily scenic destination for a weekend trip. 30 miles west of Austin, the park offers hiking and biking trails, camping, horseback riding, and swimming. Be sure to be mindful of designated swimming areas at the park. For guaranteed entry, Pedernales State Park recommends calling or going online to make a reservation.
Click here for reservations and more information.
McKinney Falls State Park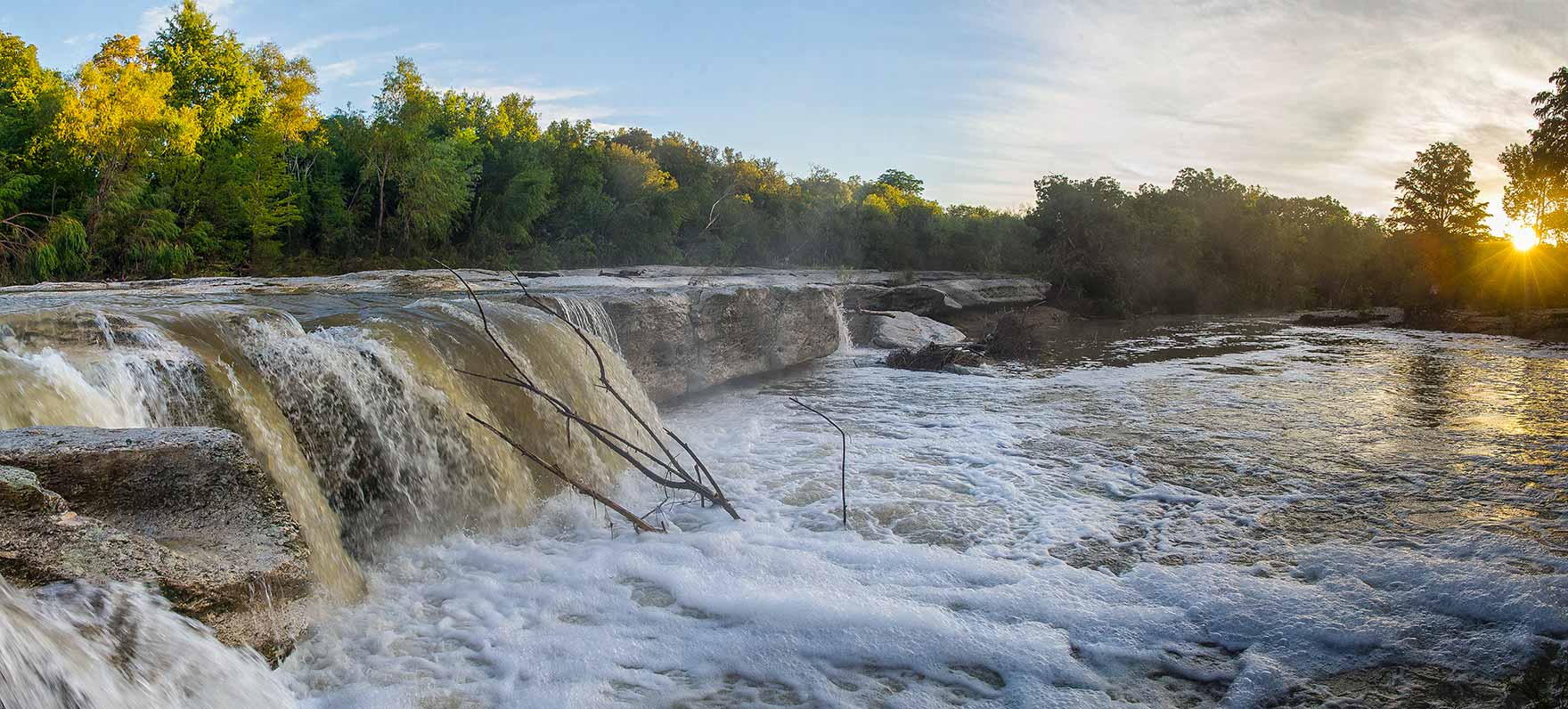 Just within Austin's city limits lies this 641 acre state park. At McKinney Falls, relax and unwind in nature, all while staying close to home and in your city. Watch in awe as water cascades over the limestone ledges at the park and enjoy hiking, biking, camping, swimming, fishing, and more. McKinney Falls recommends making a reservation for guaranteed entry.
Click here for reservations and more information.
Have you–or do you plan on–checking out any of the spots we recommended? Let us know on social media! @morelandproperties #MoreATX