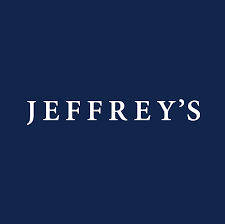 I get asked about the Most Romantic Restaurant in Austin this time of year, and it has been the same answer for years. Jeffrey's Restaurant is my favorite spot in town for their service, their ambiance and their food.

There is valet parking out front, and as soon as you pull up, you know you are in for a treat. You get treated like royalty from the valet stand as you are ushered into the restaurant. Greeted with warm welcomes, you are seated immediately and the experience begins.

You can start with simple olives or go elegant with delicious foie gras, or even hard to find caviar service. Jeffrey's is a place where you can find Tomahawk Pork Chops and Bone-In Porterhouse Wagyu Steaks, and every bite is delicious.

They also have a great daily happy hour from 4:30-6:30, along with specials on Monday and Sunday evenings. Enjoy!